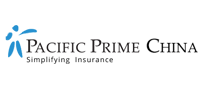 Pacific Prime China is now on WeChat!
Pacific Prime China is excited to announce the launch of our very own portal on popular Chinese messaging platform WeChat – a welcome new addition to our current repertoire of social media accounts already on Facebook, and LinkedIn. Joining an active user base of 846 million, the official Pacific Prime China WeChat account now offers a whole host of exciting new features exclusive to our followers. To avail these perks, simply follow us on WeChat (WeChat ID: PacificPrime) today!
Pacific Prime China meets Chinese market trends
In joining the ubiquitous WeChat platform, Pacific Prime China taps into a whole new audience of avid users – more than 90% of WeChat users go on the messaging app every day, and over 50% of users use WeChat more than 1 hour daily! By keeping up-to-date with the latest market trends in China, Pacific Prime China joins in with 560,000 other official company accounts on the most popular online community channel in China.
With a current active user base that is hiking its way up to the 1 billion user mark, WeChat has far surpassed Twitter's 317 million users and is steadily catching up with Facebook's 1.79 billion active users. Interestingly, corporate workers form the largest user group on WeChat, making up 40.4% of total users.
More than just a messaging platform
Pacific Prime China sees enormous potential in finding new ways of personalizing our services to existing and new clients on WeChat, especially when looking at the different ways that users are currently engaging with the platform. For example, not only are people communicating via chat, but they are also engaging on its social media platform "Moments" with friends and companies – a significant 61.4% of users go onto WeChat Moments when they open the app.
Another popular feature is WeChat Payment, which links WeChat with the user's credit card. There are now 200 million users connected to WeChat Payments, and this highly availed feature has even seen over 8 billion "red envelopes" sent over WeChat during Chinese New Year in 2016!
Key features offered in new Pacific Prime China WeChat portal
Here are a key few of the many exciting new features that you can expect from the new Pacific Prime China WeChat portal:
Claims processing: Existing clients of Pacific Prime China can now access their policy details, easily process claims, and also change their policy information.
Assisting new clients: Our WeChat portal allows us to assist our new clients with regards to securing their new policies
Access to a dedicated service team: We now have a dedicated team servicing our WeChat account, helping you with any questions you may have.
Keeping you informed: Followers will be able to access exclusive blog articles so that they can stay up-to-date on the latest, most important market information relevant to the insurance industry, covering topics related to expat health insurance, general insurance, health trends, and many more.
Don't forget to follow us!
To access the exciting new features now available on Pacific Prime China's latest portal, be sure to follow us via our WeChat ID: PacificPrime, or by scanning the QR code below:
Interested in learning more about our WeChat portal or the plans that we offer? Contact us today and our team of insurance advisors will be more than happy to have a chat.
Disclaimer: Pacific Prime China solely represents, operates and manages locally regulated insurance products and services in the territory of PR China. Any references to Pacific Prime Global Company or Group, the international services, insurance products or otherwise stated written or verbally, is for introduction purposes about our overseas network only as each entity is fully independent.