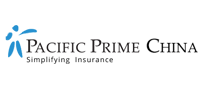 Flexible working arrangements in China
As the COVID-19 pandemic abates, flexible working arrangements are here to stay. Talent recruitment and retention have always been a key issue faced by companies based in China. Many companies opt for a flexible schedule, as a result, to attract their staff to stay. Likewise, there has been a trend of flexible employment in local catering, retail, and manufacturing sectors. What does flexible employment look like in China? And more importantly, how will employers and employees benefit from them? In this Pacific Prime China article, we'll take a look at popular flexible working arrangements in China. Read on to see why it has become a trend, and how to implement it in your organization.
What are the flexible working arrangements like?
Depending on the industry, flexible employment may look a bit different. Nearly all employers allow flexible working arrangements during the epidemic, but some only allow certain groups. That being said, there are three main types of arrangements: flexible start and finish times, telecommuting, and employee-sharing.
Flexible start and finish times
With an adaptable schedule, white-collar workers can work at their own convenience. There are some creative variations of this out there. For instance, employees may choose their own working hours and change them up every year. The available options are 8 am to 16:30 pm, 9 am to 17:30 pm, and 10 am to 18:30 pm. To increase employee retention, here are our 6 useful tips for making work fun.
Telecommuting
Some companies allow their employees to work from home (WFH) one day per week for their choice of the day. They are also free to choose a different day every week, and come in late or leave early. Of course, this is as long the employees work during the core hours of 10 am to 4 pm, for example.
Employee-sharing
Employee-sharing is more commonly seen in the local catering, retailing, and manufacturing sectors. Wangshunge, an established restaurant chain, is one known employer who implements this. Earlier in the year, there had been a severe labour shortage in certain sectors of Beijing, for instance. Workers from the catering business are assigned to work in retail stores instead, due to the similar skillsets required by both industries. Employees benefit from this arrangement with continuous income and benefits.
Why should you implement flexible working arrangements?
According to an interview by the US-China Business Council (USCBC), China-based companies implement flexible working arrangements for a variety of reasons. Here are the major ones:
Air pollution and bad weather are one of the key reasons they implement flexible working times.
Traffic conditions also affect workers' ability to arrive at work on time. This is another leading cause.
Rising office rent, and the need for larger office spaces urge companies to move away from central business districts. Unfortunately, this also means moving further from where most employees/expats live.
Medical. For instance, some employees need to look after a sick family member.
Some job functions allow more flexibility than others. Sales and marketing are examples. They spend more time outside the office visiting customers or developing new businesses. As a result, some companies could cut down on desk spaces.
Employees based in China hold frequent late-night calls with their counterparts overseas.
Tips on implementing flexible working arrangements
To prepare for this trend, businesses need to boost capacity and expertise in two areas:
1. Reevaluate the staffing system
Identify the core positions and talent required at each level and how they correspond to the changing work arrangements and market demands. Also, analyze the flexibility of supporting positions while beefing up efforts to retain core talent.
2. Keep up with the laws and regulations
Because flexible employment is quite new, there aren't too many regulations yet. For example, "borrowing" employees may be a popular emerging practice, but it's not necessarily the best. Be open to revise and consider on-the-job training, work-related injury liabilities, labor relations issues, group insurance, etc. Also, be mindful of the leakage of commercial secrets.
The future of flexible working
Pandemic measures and social restrictions have limited the flow of people, and caused a shortage of workers. And as a result, employers coped by implementing flexible working arrangements. Additionally, China is now dealing with an aging population. At the same time, enterprises increasingly require knowledgeable and skilled labour.
Flexible arrangements give employees more room to choose their employers and plan how they do their jobs. For companies, it reduces the costs of fixed manpower. Expect to see an increased demand for third-party employment platforms in the future for employee-sharing. Flexible employment is likely to stay as major factors for this arrangement remain as is.
Secure corporate insurance
Keep staff retention high with a corporate insurance plan that includes the best employee benefits in China. As China braces for flexible working arrangements, you'll want to keep track of the latest trends. Download our free 2020 Global Employee Benefits Trends Report right now for industry insights and practical tips!
Looking for individual health insurance instead? Pacific Prime China also provides expat health insurance. In fact, many expats and locals alike opt for private health insurance in China's booming health insurance industry.
With over 20 years of experience in the insurance industry, our expert insurance advisors are dedicated to helping you find the best insurance solution. Contact us today for a free quote, and a plan that balances your budget with your needs!
Disclaimer: Pacific Prime China solely represents, operates and manages locally regulated insurance products and services in the territory of PR China. Any references to Pacific Prime Global Company or Group, the international services, insurance products or otherwise stated written or verbally, is for introduction purposes about our overseas network only as each entity is fully independent.