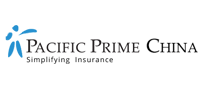 Your guide to celebrating Christmas in Shanghai and Beijing
Around this time of year, those who celebrate Christmas start to long for the holiday spirit. Whether you've started daydreaming about your favorite holiday treats or caught yourself singing Christmas songs, there's no denying that festive feeling when the Christmas holidays are approaching. Even though Christmas isn't a public holiday in China, it has become increasingly popular, especially in larger cities.
Many expats take Christmas day off if it falls on a weekday while some companies offer a half, or even full, day off to employees. The Pacific Prime China article is your Christmas celebration guide for China, focusing on Shanghai and Beijing.
Christmas celebrations in China: What's happening in 2020
Christmas in China might be different from Christmas back home, but you'll certainly be able to experience that Christmas cheer. You've probably already noticed the Christmas decorations and music, which typically start towards the end of November or early December. Since Christmas in China is often celebrated without religious associations, the festive season is usually spent enjoying Christmas markets and menus. It's also becoming increasingly common to be invited for Christmas dinners with colleagues and friends.
What's more, many malls, department stores, restaurants, and bars extend business hours to make the most of sales opportunities. Since Christmas events are limited to the larger cities where most expats reside, we'll look at how people in China celebrate Christmas in Shanghai and Beijing.
Christmas in Shanghai
Over recent years, Shanghai quickly welcomed Western holidays and festivities. In fact, Shanghai arguably offers the best you can find in the entire country.
Christmas Markets
There's no better way to embrace the festivities than to visit one of the city's many Christmas markets. Whether you want to sip on mulled wine, listen to Christmas tunes, or enjoy the glowing lights, you can find it all at a Christmas market in China. Fortunately, the number of Christmas markets popping up in Shanghai throughout November and December has grown in the last few years.
If you're wondering what you can expect from a Shanghai Christmas market, think of a lively gathering of local vendors and businesses selling Christmas products, food, and drinks. You'll find plenty of Christmas supplies to decorate your home, including real (and fake) Christmas trees. Whether you're looking for festive booze or hot chocolate, you'll be able to get your fix while you wander around the markets.
One of the most popular Christmas markets in Shanghai, Paulaner's Christkindlmarkt is now in its thirteenth year. Jing'an Christkindlmarkt and Jiashan Farmer's Market are other Christmas markets worth checking out this year.
Christmas meals and drinks
You're bound to fulfill your Christmas food craving at Christmas buffets, which are hosted throughout upscale hotels and restaurants throughout the city. Turkey, ham, gravy, apple pie, mulled wine, eggnog, and fruitcake are some of the traditional favorites served at places like Mr & Mrs Bund and Hakkasan.
If having an elegant Christmas dinner sounds like your kind of night, then have a look at what the top Western restaurants and international hotels are offering. Some good options for a lovely Christmas dinner include The Hilton, JW Marriott, Waldorf Astoria, and Kerry Pudong.
Those looking to enjoy Christmas menus in their liquid form are spoiled for choice as most of Shanghai's bars embrace the festive season through drinks on offer and ambiance to match.
Christmas in Beijing
Restaurants, shopping malls, and churches in Beijing are open around Christmas. Just like in the West, Christmas and New Year marks the peak season for shopping in China. In Beijing, stores and malls have holiday sales and extend their business hours towards the end of November onwards.
Christmas markets
Whether you're craving festive treats or are looking for gifts for loved ones, Christmas markets in Beijing will have what you're after. There are several Christmas markets taking place throughout the city, falling on different dates starting from late November. The most popular Christmas market locations include the German Embassy, the Hilton Hotel, and the Hutong.
Regardless of which Christmas market you go to, you can expect plenty of Christmas cheer with a unique Chinese twist. Lots of food, drinks, and Christmas gifts are a given, including mulled wine, hot chocolate, and other Christmas classics.
Christmas events
There's more to Christmas in Beijing than Christmas markets and decorations, with plenty of Christmas concerts, live music, and other events during the holidays. Many luxury hotels host Christmas Eve gala parties involving a big dinner, performances, and lucky draws. Christmas Eve buffets and dinners serving traditional Christmas food can be found in the city's upscale restaurants and luxury hotels.
If Christmas caroling and other Christmas-related activities are what you're after, then check out The Bookworm in Chaoyang District. Those with families will likely enjoy the Bird's Nest Ice and Snow Festival, which features ice-skating and fun winter activities.
Christmas church services in Shanghai and Beijing
In 2020, Christmas Eve falls on a Thursday. There will be masses on both the 24th (Christmas Eve) and the 25th (Christmas Day) in English for expats to enjoy in both cities. It's best to call the church you're interested in attending for more detail since service times may vary this year.
Shanghai Christmas church services
St Peter's Church
Abundant Grace International Fellowship (AGIF)
Hengshan Community Church
All Saints' Church
Sheshan Marian Basilica
Sacred Heart Church
St. Joseph's Church
Shanghai Grace Church
St Ignatius Cathedral
Mu'en Church
St. Francis Xavier's Church
Beijing Christmas church services
Beijing International Christian Fellowship
South Church (Cathedral of the Immaculate Conception at Xuanwumen)
North Church (Xishiku Cathedral)
West Church (Our Lady of Mount Carmel Catholic Church)
Dongjiaominxiang Cathedral (St. Michael's Church)
East Church (St. Joseph's Wangfujing Cathedral)
Beijing Christian Chongwenmen Church
Gangwashi Protestant Church
So whether you're in Beijing or Shanghai this Christmas, make the most of your Christmas in China by enjoying the unique festivities that only take place during this time of year. Wishing you a very Merry Christmas from all of us at Pacific Prime!
Whether you're looking to secure expat health insurance in China, family health insurance in China, international health insurance, or for insurance-related advice in general, Pacific Prime is here to help. We compare health insurance in China to ensure you find the right plan for your needs and budget. Contact us for impartial advice or a free quote and plan comparison today.
Disclaimer: Pacific Prime China solely represents, operates and manages locally regulated insurance products and services in the territory of PR China. Any references to Pacific Prime Global Company or Group, the international services, insurance products or otherwise stated written or verbally, is for introduction purposes about our overseas network only as each entity is fully independent.