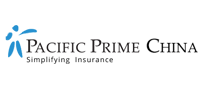 All You Need to Know About China's New "Five-star" Card
Take your first step to the journey of a thousand miles as China's updated version of the permanent resident card Five-star Card will be open for application on December 1, 2023. The card grants benefits in different aspects, including financial activities, to qualified foreigners and their family.
If you're an expat living in China, the thought of making this beautiful country your forever home might have crossed your mind once or twice. If you've also been waiting for new information regarding this year's residence permit to be released, Pacific Prime has good news to share with you.
China's National Immigration Administration has announced its issuance of the Five–star Card that will be in effect from the first of December this year. The card is an upgraded version of the permanent resident card for expatriates and foreigners previously known as the Chinese Green Card.
Are you wondering what the differences between the Five-star Card and the Chinese Green Card are? Would you like to find out about its eligibility and requirements? Pacific Prime will provide you with information you need to know about this coveted permanent resident card in this article.
What Is the Five-star Card?
China's Five-star Card is an upgraded version of the country's foreign permanent resident identification (ID) card that will be in effect from December 1, 2023. The new card comprises design improvements, technological upgrades, and improved functionality without invalidating the Chinese Green Card.
Like other countries, China offers permanent resident status to foreigners who have made contributions to the country, and the status comes with an ID card. The country has been issuing the Chinese Green Card since 2004, but starting from December 2023, the Five-star Card will be in effect instead.
What is the Difference Between the Five-star Card and the Chinese Green Card?
As the Chinese Green Card was introduced almost two decades ago, the newer version of the card comes with technological improvements the older card doesn't have. Apart from changes in the name and design, it also grants its holder the ability to manage their affairs online without security concerns.
Most countries name their permanent resident cards based on the cards' designs and prominent characteristics. Canada, for instance, calls an older version of their permanent resident card the "Maple Leaf Card" because of the iconic maple leaf symbol on it, while the United States calls theirs "Green Card."
Adorned with five stars on the national emblem of China, the country's permanent resident ID card gets its new name: the "Five-star Card." Adjusting the elements on the Chinese Green Card, the Five-star Card now showcases Chinese decorations and a beautiful drawing of the Great Wall of China.
According to the National Immigration Administration, the way this card digitizes the immigration management services indicates the Red Dragon's dedication to foster international collaboration to attract talents worldwide. Utilizing advanced technologies, the current Five-star Card offers:
Anti-counterfeiting technology that ensures the safety of your information

Enhanced information storage and application management services that let you manage your personal affairs more efficiently

Access to online transaction services that allow for convenient use of the country's transportation, shopping, and financial services
What Will I Get from Holding the Five-star Card?
Holders of the Five-Star Card can freely travel to China and reside in the country for as long as they'd like. The card will also grant its holders convenience in employment, children's education, social security, transportation, property purchase, and many benefits while living in China.
As stated in the Measures on the Relevant Benefits for Foreigners with Permanent Residence Permit in China, foreigners with Chinese permanent residency are entitled to the following benefits:
Category

Benefits

Permanent residency

Permission to stay in China indefinitely

Permission for spouses and lineal relatives to apply for permanent resident ID cards

Visa-free

The ability to pass visa formalities and enter or exit China using only a valid passport and the permanent residence ID card

Permission for spouses and lineal relatives to apply for visas under relevant procedures

Work and residence permits

Permission to work in China without work permit 

Permission for spouses and lineal relatives to apply for residence permits under the relevant procedures

Certificate application and professional title assessment

Priority in applying for Foreign Expert Certificate, Certificate for Expert Returning to China, and other talent-related certificates for employment and residence

The ability to apply for professional title assessment and take part in professional title exams

Business

Permission to set up a foreign-invested enterprise or make direct foreign investment in China under the law

Simplified procedures for examination and approval by the government departments when investing in a project or setting up an enterprise in China

Children's education

Free compulsory education for children

Social insurance

The ability to participate in social insurance when residing in China

The ability to participate in social insurance when working in China

Simplified procedures when transferring, continuing, or terminating social insurance contracts

Housing provident fund

Access to housing provident fund contribution and usage

The ability to withdraw and transfer housing provident funds when leaving the locality

Property purchase

The ability to purchase commercial housing for personal use or lodging within China's territory that isn't bound by any restrictions

Banking, insurance, securities, futures, and financial services

Equal rights to banking, insurance, securities, futures, and other financial services in China as Chinese citizens

Foreign exchange services

Permission to exchange China-sourced income into foreign currency and remitting outbound after completing tax liability with a certificate of tax payment

Transportation

The ability to take flights, buy railway tickets, and check in at hotels within China

Equal rights to applying for a Chinese driver's license

Consumer activities

Equal rights to customer services with the same prices of products as Chinese citizens when shopping, purchasing tickets to parks and venues as well as conducting cultural, entertainment, and business trips
Who is Eligible for the Five-star Card?
The eligibility criteria for foreigners who can apply for permanent residency in China differs from region to region. The categories of eligible foreigners in major cities like Shanghai and Beijing are generally broader than the other parts of the country, but they all follow similar requirements.
While those who are eligible to apply for permanent residency in China can range from senior employees and researchers to investors and some of their family members, the main categories involves:
Category of Applicant
Terms for Application

Working staff

Worked in China for four years

Stayed in mainland China for no less than six months every year in the four years

Have an annual salary income before tax more than six times the average annual salary of urban employees in the previous year in the region for four consecutive years

Paid an annual income tax of not less than 20% of their salary

Hold a recommendation from their present employer

Special talents

Be a well-known talent, skilled professional, or celebrity who has made contributions to China's economic development and social progress or has value to the country and recommended by the country's ministry, commission or administration of the State Council, or government

Meet the criteria of high-level talent as set by the national key development zones

Be a foreign financial talent recommended by the authorities

Expatriates with Doctor of Philosophy (Ph.D.) Degrees

Have a Ph.D. degree and currently work in the region

Foreigners marked as a highly qualified person holding residence permits for work

Be a high-level expert accredited by a competent national or municipal administration or employed by science and technology companies designated by a competent department of the region

Investors

Invest in China and have submitted a registered capital of more than USD $2 million for three consecutive years

Invest in Central China and have submitted a registered capital of more than USD $1 million for three consecutive years

Invest in China's western regions as well as key national poverty alleviation and development counties and have submitted a registered capital of more than USD $500,000 for three consecutive years

Invest in the Foreign Investment Industry Guidance Project and have submitted a registered capital of more than USD $500,000 for three consecutive years

Directly and consistently invest in the region as an individual or through a company as the controlling shareholder with individual status for three consecutive years, and the total amount of investment reaches more than USD $1 million or USD $500,000 for the "Foreign Investment Guideline Project
How Can I Apply for the Five-star Card?
If you're qualified to apply for the Five-star Card, the next thing you might want to do is to prepare relevant documents, including your passport, health certificate, and non-criminal record, and countdown for the announcement of your application result.
Apart from additional documents the authorities may ask you to prepare, the documents needed for your permanent residence application are:
Complete Application Form for Permanent Residence in China

Valid passport and valid visa or resident permit

A health certificate issued by a domestic inspection within the last six months

Non-criminal record abroad and in China

Company letters, licenses, and tax payment certificates (when applying through employment)

Proof of relationship, such as marriage certificate, birth certificate, or proof of kinship, and evidence of stable housing and income (when accompanying a family member)

Previous private passport and overseas permanent resident certificate (if the applicant was once of Chinese nationality)

A business license, capital verification report, an audit report for the last three consecutive years (when applying as a foreign investor)
You should submit the above documents along with the ones required by the region you're applying for its permanent residency. Your application will be processed within 90 working days. However, if the Public Security Bureau requires further investigation, the processing time may be extended.
What Else Should I Consider Before Moving to China?
While the Five-star Card offers qualified foreigners and their family members permanent resident status that comes with convenient access to healthcare and other accommodation within China, foreigners can stay even more protected with the right health insurance plan.
Pacific Prime is an insurance intermediary who can help you compare insurance plans across the market to find a suitable plan for your requirements and budget. Whether you're looking to obtain health insurance for yourself or your family in China, we're happy to help.
Contact us for impartial advice and a quote free of charge today!
Disclaimer: Pacific Prime solely represents, operates and manages locally regulated insurance products and services in the territory of PR China. Any references to Pacific Prime Global Company or Group, the international services, insurance products or otherwise stated written or verbally, is for introduction purposes about our overseas network only as each entity is fully independent.