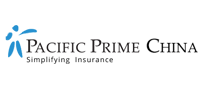 World Cup 2022: What fans can't do in Qatar
And the World Cup 2022 has commenced! Thousands of football fans across the world have flocked to Qatar to cheer on their favorite teams in person. While fans based in China are unlikely to be one of them – due to the country still having COVID-19 restrictions in place, they're likely eagerly watching the matches from a distance and possibly playing football themselves. On this note, we'd like to highlight the importance of securing some kind of liability insurance such as the LiabilityPro plan in China (more on this below!) in case you accidentally injure your players, opponents, audience, or anyone passing by whilst playing sports.
Many of you might also be feeling bad that you can't be there in person. But instead of dwelling on the negatives, you can be glad to know that you don't have to follow restrictive guidelines that fans in Qatar have to. In this Pacific Prime article, we'll give you a glimpse at what these guidelines are.
Drinking in public and drug use is strictly prohibited 
It is legal to consume alcohol if you're over the age of 21 in Qatar, and alcohol can be purchased in licensed bars or restaurants. The rules surrounding alcohol have also been relaxed during the World Cup, with beer being made available to fans after 6.30 pm in fan zones and before and after matches in 8 stadium compounds. 
That being said, you can't drink during the games inside the stadium, and drinking in public is still very much prohibited, as is drinking in private, which results in intoxication and the disturbance of others. Those who are found to be flouting the rules can be punished with up to 3 years in prison and also face heavy fines. 
Note: There has been no relaxation around drug use, and the death penalty is permitted by law for drug smuggling. 
What about prescription medicine?
Likewise, many prescription medicines that are legal elsewhere are banned in Qatar and may carry severe penalties as other illegal substances. Those traveling with medicine will need a doctor's note and are advised to contact the Qatari embassy beforehand.
Smoking in public and e-cigarettes aren't allowed either
Smoking cigarettes is allowed in Qatar, but not in public spaces like museums, sports clubs, shopping malls, and restaurants. If you're caught doing so, you can be subject to fines of up to QAR 3,000. In addition, importing, purchasing, and using e-cigarettes is not allowed. Offenders can be punished by up to 3 months in prison and fined QAR 10,000. 
Dressing and behaving modestly is encouraged
Clothes that cover the shoulders should be worn. Similarly, short skirts and shorts shouldn't be worn. Entry to some official buildings can be denied if you're found to be dressed immodestly. Swearing and lewd gestures are also not tolerated, and you may face deportation or imprisonment if you're found engaging in them.
All forms of public intimacy should be avoided 
Whether it's heterosexual or homosexual, any form of public intimacy (i.e. kissing) should be avoided at all costs as it can lead to arrests in Qatar. In fact, the country is known for its strict laws against homosexuality, and committing acts of homosexuality can result in deportation, jail sentence, or even the death penalty. Fans should also avoid shaking hands with Qatari women as it's a gesture that can be seen as disrespectful. 
Insurance is a good idea 
Health insurance is important no matter if you're traveling abroad or going about your daily life. In the event that you fall sick or have an accident, you want to make sure you have access to decent healthcare services (and potentially even medical evacuation/repatriation) without having to pay for it out of pocket. But did you know that you should also consider some kind of liability insurance? 
If you accidentally cause property damage, bodily injuries, or both, to others in China, you could get yourself into legal problems and face monumental costs. These are related to legal fees, compensation payments, and the victim's medical fees. Liability insurance such as the LiabilityPro plan can safeguard you in these situations. 
Further reading: Liability Pro: Your personal liability insurance solution
Get in touch with Pacific Prime today!
Whether you're interested in health insurance or the LiabilityPro plan in China, you're welcome to reach out to your advisor at Pacific Prime today! We will explain coverage in easy-to-understand terms, guide you through the entire application and payment process, and give you access to our team's value-added services, including renewal, claims support, and so much more.
Contact us to kick-start your insurance journey!