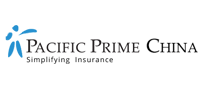 Public Shanghai hospitals, VIP clinics, and international hospitals: 6 key differences
"Where should I go for care?" is usually one of the top questions asked by newcomers to Shanghai. This is an especially pertinent question in the time of the coronavirus pandemic. Ever since mid-2014, when the Chinese government permitted wholly foreign owned hospitals in seven cities and provinces, the quality and choice of care for locals and expats have improved considerably. Primary healthcare choices available to expats and residents today include public Shanghai hospitals, the VIP clinics present at larger public hospitals, and international hospitals/clinics. Here, in this Pacific Prime article, we've highlighted the main differences between the three types of facilities. Moreover, we'll go over your options for getting tested for COVID-19 in Shanghai.
1. Booking an appointment
Few public Shanghai hospitals offer the ability to book appointments, and in most cases, people who use such facilities will need to go to the hospital and buy a registration ticket there (this will cost around RMB 14). Recent improvements, however, have made it easier to book an appointment through new healthcare apps. That being said, most of these apps require a Chinese ID number, so most expats will not be able to use them. To book an appointment, you will also need to apply for a hospital medical card with your passport. This is paid for in cash and costs roughly RMB 50.
A select number of public hospitals also have so-called VIP clinics, sometimes in conjunction with foreign companies, where services provided are more personalized, and amenities are more pleasant. These clinics generally allow the ability to book appointments. If you speak little to no Mandarin, however, you may find it difficult to successfully book an appointment over the phone in English. If that is the case, you might just have to show up and request for an appointment in person.
International hospitals generally have a dedicated hotline for booking appointments with your preferred doctor. Administrative staff are generally able to communicate in English, and may be able to speak a range of other languages, too. This means it's generally quite easy to book an appointment in your preferred language. Many international clinics and hospitals (e.g. ParkwayHealth) also feature online booking forms on their website, which can make things a lot easier and less time consuming when requesting an appointment.
An important note on COVID-19 countermeasures: many hospitals in China don't allow drop-ins. They require patients to book their appointments online in advance. Unless you have someone who could read Chinese to help you book an appointment, visiting the VIP Ward of a public hospital would be a better option. Alternatively, you could visit a Shanghai international hospital.
2. Wait times
As mentioned in our recent article on beating public hospital queues, long wait times and delays in seeking treatment are commonplace in public Shanghai hospitals. The relatively affordable public system not only attracts the majority of Shanghai's 23 million population, but also those who live in neighboring areas. This translates to very long wait times that are in most cases well over an hour. Many will even need to miss one day's work (sometimes even more) to complete their consultation/tests.
To avoid long wait times, VIP clinics and international hospitals would be favorable, as doctors in these facilities will generally be able to see you quickly. As these facilities take care of fewer patients, doctors will likely dedicate more time in treating and learning more about each of their patients. This extra care can be very valuable for patients, as they are more likely to leave the hospital feeling confident that they have received the best care.
3. Cost
One of the largest differences between public Shanghai hospitals, VIP clinics, and international hospitals is cost. Public hospitals in China are much less expensive than the latter facilities. In public hospitals, you can expect to pay less than RMB 40 for a general check-up, and only RMB 60-500 to see a specialist.
On the other hand, the cost of tests and treatments at VIP clinics can easily be several times the fees charged at standard public hospitals. For example, general consultations start at about RMB 500 at VIP clinics. As can be expected, international hospitals are usually the most expensive. In these facilities, you will likely pay around RMB 600 to RMB 1,500 for a general consultation.
As can be seen above, fees charged at VIP clinics and international hospitals are significantly more expensive than standard public hospital fees. This is why many locals and expats alike secure private health insurance to save hundreds and thousands on their medical expenses.
4. Language barrier
If you speak only very basic or no Mandarin at all, and would like to seek care at a public Shanghai hospital, be sure to bring a Chinese-speaking friend along with you when you go to the hospital. This is because most administrative staff, nurses, and other medical staff at public facilities speak little-to-no English. Most local Shanghai doctors can read, write, and speak some English, but not many are fluent.
Doctors and other staff at VIP clinics generally have a better grasp of the English language than their standard public counterparts, but not all staff will be able to speak English fluently or to a reasonable standard. Doctors working in international hospitals, however, are generally foreigners or Chinese who have been trained overseas. Their English skills are, therefore, generally excellent. A number of these doctors are also able to speak several other foreign languages (e.g. French, Japanese).
5. Equipment
Many in China hold the general perception that the equipment used at public Shanghai hospitals are of a higher quality than the equipment in smaller town/city hospitals. Generally speaking, this is true, particularly at larger facilities where you can expect to find reasonably high quality, imported or local equipment. Due to the higher budgets available to VIP clinics, and especially international hospitals, they generally spend more on newer, state-of-the-art medical technology. This can be crucial, especially for more complex procedures.
6. Comfort level
Public facilities are generally less clean than what many people from overseas are used to, and comfort levels can be quite basic – e.g. crowded wards, and only very basic amenities. If you're staying overnight at a hospital, please be aware that you'll likely need to bring your own toiletries with you, and food options are often quite limited. Those who want more privacy can choose to stay at VIP semi-private or private wards, which are generally a lot more comfortable and quite similar to those at international hospitals. Their consultation rooms are usually larger, too.
If you're after some pampering, some international hospitals go one step beyond to offer high-end perks like butler service, personalized meals, and even private clubhouses on hospital grounds. The extra extravagant perks offered at select international hospitals do come with a hefty price tag, but can make all the difference for patients and their families, as well as make recovery a little more bearable.
7. COVID-19 testing
Fever clinics are where you can get tested for COVID-19, along with other contagious diseases. If you find yourself down with a fever in Shanghai, visit one of these clinics as soon as possible. Simply tell the front desk "wo fashao le" ("I'm running a fever") and they'll get you sorted.
A number of international hospitals in Shanghai also offer the nucleic acid test for the coronavirus. Jiahui is one such hospital. However, you'll need to visit one of the public fever clinics if you are asymptomatic and haven't scheduled an inpatient appointment at your international hospital.
So, what's the best Shanghai hospital option for me?
At the end of the day, which facility you go to is entirely up to you. There are many considerations you might want to make, such as what you can afford, as well as your language, and comfort preferences. However, if you are looking to access superior quality and personalized service in the fastest time possible, Pacific Prime China recommends obtaining private health insurance to give you the option of accessing the VIP or international hospital care you desire.
Want to learn more about healthcare in Shanghai?
If you have any more questions, or would like to learn more about healthcare in China's most populous expat city, download our newly released hospital guide today. Titled: Public and Private Healthcare in Shanghai, the free resource provides handy information not only on the differences between public, VIP, and international hospital care, but also the history of healthcare in China, cost and insurance coverage options, as well as how emergencies are handled.
Alternatively, you can get in touch with our team of experts today. With years of experience in Shanghai, our advisors know the ins and outs of the city's hospital system, as well as how to find the best plan to access the best care. They're also on hand to give you impartial advice, as well as a free quote!
Disclaimer: Pacific Prime China solely represents, operates and manages locally regulated insurance products and services in the territory of PR China. Any references to Pacific Prime Global Company or Group, the international services, insurance products or otherwise stated written or verbally, is for introduction purposes about our overseas network only as each entity is fully independent.