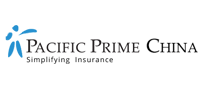 Introducing our first-ever report on global employee benefits trends
Against the backdrop of the unprecedented coronavirus (COVID-19) pandemic this year, resulting in job insecurity, mass unemployment, as well as a rapid shift towards work-from-home policies, Pacific Prime China is extremely proud to introduce our first ever-report on global employee benefits trends in 2020.
The report offers an in-depth look at the top six benefits trends globally and the factors influencing their popularity. It's the latest addition in our library of resources for businesses, enabling us to help clients of all sizes and industries navigate the changing employee benefits landscape, as well as design and implement tailored employee benefits packages.
To delve into the world of employee benefits, get your free copy of the Global Employee Benefits Trends Report 2020 today! If you don't quite have the time for a long read, you can also check out the infographic outlining the employee benefits. Alternatively, this article tells you exactly what the report contains.
Top 6 employee benefits trends in 2020
Based on the insights from our in-house employee benefits specialists, the report outlines the top six employee benefits trends globally, followed by a multifaceted and in-depth analysis of each trend utilizing interesting statistics, case studies, and more. Without further ado, here are the trends and points covered:
1. Refinement and Reassessment of group health insurance
One of the best employee benefits to offer is health insurance. Employees prioritize this due to rising medical costs and the recent impacts of the COVID-19 pandemic. Yet, the increase in group health insurance premiums, along with the economic fallout, will see employers adjust their budgets, as well as refine and assess their group health insurance policy.
Nevertheless, as mentioned by Pacific Prime CEO and Founder, Neil Raymond:
"Employers should be wary of switching to lower quality insurers, as they may end up facing a whole host of administrative and claims issues further down the line".
2. Adoption of technology
Employees prefer employers to utilize technology like HR tools and applications. It allows for the creation of tailored experiences and delivery of flexible employee benefits, as well as enables employees to take charge of their own benefits decision. What's more, it also involves telemedicine, bringing employees the much needed convenience amidst pandemic-related fears.
3. Mental health benefits
Due to COVID-19 related lockdowns and social distancing, employees feel isolated, stressed, and anxious. Working from home can also exacerbate the "always-on" culture, making work-life balance difficult to achieve. As a result, mental health benefits are coveted, including employee assistance programs (EAPs), mental health coverage, stress management programs, etc.
4. Family-friendly benefits
To help employees balance their work and familial responsibilities, family-friendly benefits such as paid parental leave are becoming increasingly popular. In addition to this, more and more employers are expanding the traditional definition of "family" and "parents", extending family-friendly benefits to same-sex couples, foster parents, etc.
Related article: Check out our article on how to retain your female workforce during the pandemic, as they tend to be more burdened by household and childcare duties.
5. Flexible working arrangements
The most popular types of flexible working arrangements are remote-working and flexitime. Did you know that being able to work flexible hours would make 76% of workers more willing to stay with their current employer? Employees prefer this because it gives them more control over work-life balance, while employers benefit from the increased employee productivity it brings.
Case Study: Find out in the full report how the COVID-19 pandemic accelerated remote working policies for companies, as well as brought the four-day workweek on the horizon.
6. Financial wellbeing
The COVID-19 pandemic will trigger an economic recession, causing employees to feel uncertain about their finances, though different generations will be differently affected. The related stress and anxiety may also affect employee productivity. As such, employers can solve the root cause of the problem through financial benefits like loan or debt management, investment advice, etc.
Discover how to implement the employee benefit in question by downloading the Global Employee Benefits Trends Report 2020
Want to discover how to go about planning, designing, and implementing any of the aforementioned employee benefits trends? Download the Global Employee Benefits Trends Report 2020 today to get exclusive insights and detailed explanations from our in-house employee benefits specialists! Furthermore, you'll also get a broader understanding of the macro and micro factors affecting the popularity of the benefits:
The COVID-19 pandemic which has created mass unemployment and job insecurity, as well as accelerating work from home policies and fast-tracking technological innovation.
Soaring unemployment as a consequence of the global economic downturn, resulting in employees' desiring stability even more than before.
Increasingly multi-generational workforce, as Gen Z graduates join the workforce, posing a challenge for employers to integrate the needs of multi-generational teams.
A world celebrating diversity, necessitating that employers follow suit with policies and initiatives that cater to a more diverse workforce.
If you'd like a consultation on implementing employee benefits, you can also get in touch with Pacific Prime's corporate team. We utilize a unique broker framework to understand your needs and propose tailored solutions, as well as provide you with state-of-the-art technology to streamline the plan implementation and management.
Contact us today!
Disclaimer: Pacific Prime China solely represents, operates and manages locally regulated insurance products and services in the territory of PR China. Any references to Pacific Prime Global Company or Group, the international services, insurance products or otherwise stated written or verbally, is for introduction purposes about our overseas network only as each entity is fully independent.