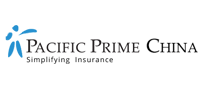 Coronavirus travel advisory for expats in China who plan to return home
The COVID-19 virus, declared a global pandemic by the World Health Organization (WHO) on March 11, 2020, has killed 7,108 people worldwide and spread to most of the continents and countries. Canada, the US, the EU, and many Asian countries are imposing strict containment measures, therefore making traveling home an increasingly difficult quest for many. In this article by Pacific Prime China, we will describe why expats are rushing to leave China, and share updated coronavirus travel advisory for expats planning to leave China. 
Nationwide lockdowns, suspended schools, and access to only public health clinics 
More expatriates living in China are leaving, or preparing to leave coronavirus-hit China, and not just the epicenter of the disease, Wuhan. Expatriates in China fear for their health, as well as their families' health and education, as most schools are still closed across China. Additionally, reports of private healthcare facilities turning away people with fevers and sending them to designated public fever clinics are on the rise.  
Residential lockdowns and school closures are still in place 
According to Reuters, around 500 million people in China are currently affected by policies put in place to restrict movement and contain the COVID-19 virus. Besides Wuhan and Hubei province, which are under full lockdown, a total of 48 cities and 4 provinces in China have issued official notices for lockdown policies, including some of the major Chinese cities, such as Shenzhen, Guangzhou, Nanjing, Ningbo, Chengdu, and Suzhou, which are under residential lockdowns.
Residential lockdowns are restricting visitors and asking inhabitants to limit trips outside, as well as minimize social gatherings, including allowing restaurants to only offer takeaway dishes. In these places, everyday life is far from normal. 
Private healthcare facilities sending fever patients to public fever clinics
Even though expats with private healthcare in China will get all of the costs related to treating COVID-19 covered, this doesn't mean they will get treatment in private health facilities. 
Many of the costly and most renowned private health clinics where expats usually receive healthcare have started to turn people with fevers away, raising concerns among the expat community. Even those with coronavirus health insurance are concerned they would have to rely on local facilities if they needed medical care. 
People with fevers across China are screened at special "fever clinics," not at doctors' offices or in hospitals. They get temperature checks, flu tests, white blood cell counts, CT lung scans, and laboratory tests for the virus there. If deemed infected, they're either sent to special public hospitals for treatment or home for self-quarantine. 
For expatriates, especially those who don't speak Chinese, the language barrier is one of the main obstacles to receiving proper care when visiting a public hospital in China. Besides, the registration process consists of many lines and hours-long queues before seeing a doctor – unlike private clinics where patients can call or set up an appointment via an online platform. 
Worldwide travel disruption 
Many countries have implemented restrictions on entry and exit points, visa permit issuance, tightened quarantine rules and taken other measures in an attempt to slow the spread of COVID-19. By the time of writing this article, most countries in Europe and many Asian and American nations have either partially or totally closed their borders to non-citizens. 
European Union
On Monday, 16 March, the European Union introduced temporary restrictions on travel to the European Community for a period of 30 days. In the meantime, many member countries have shut down their borders, starting from Italy – the country hardest hit by the virus in Europe – and ending in Germany – the last country to close their borders to anyone except citizens and residents. All residents and citizens of the EU countries must self-quarantine for 14 days upon arrival. 
It's worth mentioning that many countries are banning any travelers who have been either in the Hubei province of China in the past two weeks, all together – making travel a complicated case overall, with the need of navigating the rapidly-changing rules and restrictions. 
The United States
First travel bans imposed by the US concerned China and Iran, by forbidding all foreign nationals entering the country from these locations. Since March 11th, the latest restriction bars entry to the US for foreign nationals who have been in one of 26 European nations in the 14 days prior to their scheduled US arrival.
The US citizens and residents traveling from Europe's visa-free "Schengen Area", as well as China, Iran, and other high-risk countries such as South Korea will still be allowed to enter the US, but entry will be restricted to 11 designated airports where the US Government has implemented enhanced screening procedures. Different states might have separate procedures. 
The United Kingdom
All returning travelers or visitors arriving in the UK from Wuhan city and Hubei province should self-isolate, even if asymptomatic, and call NHS 111 to inform them of recent travel. 
Besides, British nationals whose passports are at a UK Visa Application Centre (VAC) in China can apply for an emergency travel document if they need to travel urgently. For more information, all interested parties should contact the COVID-19 immigration helpline.
Hong Kong
Effective 27 January, foreign nationals who have visited Hubei province in China in the previous 14 days are not allowed to enter Hong Kong. Additionally, all people arriving from China must self-quarantine, or they will be sent to government quarantine centers for 14 days at their own cost. 
Australia
Foreign nationals (excluding permanent residents of Australia) who have been in mainland China, South Korea, Iran, or Italy will not be allowed to enter Australia for 14 days from the time they have left or transited any of those countries. Permanent residents of Australia who have been to those countries are legally required to self-quarantine for 14 days.
China
Wuhan, the outbreak's epicenter, and surrounding cities have been shut down since late January, and traveling elsewhere for people inside the quarantine is strictly limited. 
China has a robust set of rules that pertain to foreigners and foreigner workers, as well as many nationwide restrictions:
Beijing requires those returning to the municipality to undergo

14 days of isolation in their place of residence

. Quarantine is enforced at the neighborhood level, and procedures vary across neighborhoods.

Temperature checks are in place at transport hubs, hotels, commercial buildings, restaurants, and other locations. There is an extensive screening of arrivals at airports, with processes taking many hours in some cases, including planes being held on the tarmac for lengthy periods before passengers are allowed to disembark.

There are tight controls on entry and exit to villages and townships across the country, and varying degrees of restriction on movement within every province, and individual cities and municipalities.

A large number of airlines have announced a suspension of flights to and from mainland China. Other commercial airlines are still operating, but it may become harder to access departure options over the coming weeks.

As of now, except for the closure of the exit channel at Wuhan ports, all land, sea, and airports of China are functioning, and foreigners can enter or exit as usual with their valid international travel documents, although they should keep in mind that other countries have adopted entry restrictions for travelers from mainland China.

Chinese immigration introduced a set of measures for immigrant workers, such as lengthening the time needed to extend a visa or work permits, as well as exempting applicants from penalties, or imposing lighter penalties, depending on the circumstances for expired visas, due to the COVID-19 outbreak disruption.  
Government help in returning home 
Upon seeing the drastically cut number of flights worldwide, many countries have started special programs to offer their residents so they can fly back to their homelands. For example, Poland offers discounted tickets from the national carrier to its citizens on its extra routes from many places in Europe, the US, and Asia. Hong Kong's Cathay Pacific scheduled 9 extra flights between March 17-19 from London to Hong Kong, as demand to return to the SAR rises. Check with your local embassy or government website for details.
How can Pacific Prime help?
Pacific Prime China, as one of the world's best international insurance brokers, can help you to either secure new international health insurance that can cover your coronavirus treatments globally, or help you transfer your China-based individual health insurance into a global one. We also assist our clients in short-term and travel health insurance policies – making sure you and your families are always protected. 
Contact us today for a free, non-binding consultation. 
Disclaimer: Pacific Prime China solely represents, operates and manages locally regulated insurance products and services in the territory of PR China. Any references to Pacific Prime Global Company or Group, the international services, insurance products or otherwise stated written or verbally, is for introduction purposes about our overseas network only as each entity is fully independent.