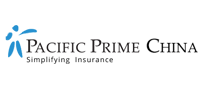 Company Benefits: Why using an insurance broker is the superior choice
It's that time again. The time for businesses to start planning ahead and ensuring that their company benefits in 2018 are addressed and ready to go. This is because many insurance companies raise their rates at the beginning of a new year. Due to this, companies the world over need to revisit their company benefits – including group health insurance policies, wellness plans, and more – to see if they are getting the right value from their current plan, or if rising costs might lead to searching for a new benefits provider.
This can be quite a demanding task on Human Resources staff, decision makers, and other plan administrators, so where can they turn for help? Well, those that currently do not work with an insurance brokerage may find that partnering with one can really take a load off of the shoulders of in-house staff when it comes to purchasing or renewing company benefits. How can an insurance broker help? Pacific Prime China discusses the topic here.
Company benefits challenges for your staff
At Pacific Prime, we recognize the juggling act that Human Resources staff must perform on a daily basis. After all, we work with thousands of different businesses and organizations, and work with their HR and support staff every day. Not only do they have to deal with local, as well as international, compliance issues and regulations, they are often also responsible for payroll, staff insurance and benefit issues, and employee morale more generally. To be sure, it can be a job with broad demands. Fortunately, while upper level management may or may not be sympathetic to the plight of the HR team member, there is a surefire way to relieve some of the burden HR employees can feel due to their workload: Work with a established and trusted insurance broker like Pacific Prime China!
Being a Jack or Jill of many-if-not-all trades in the HR world comes with the territory, and truly specializing in any one aspect of Human Resources work can be virtually impossible. With this in mind, let's examine some of the ways that an experienced insurance broker can help.
Saving the legwork of finding the best company benefits plan
Perhaps the #1 benefit of working with a broker is that the broker will work with a number of different providers in your area. This enables them to present you with an overview of available plans from different providers, the details of which each one covers, and the prices for each plan. Not only will this allow your company compare available options and see the real differences between plans, it also saves HR staff from doing a ton of legwork to obtain quotes from numerous insurance companies one at a time.
Answers and insights
Working with an insurance broker, at least in the case of Pacific Prime China, is so much more than just having someone find an insurance plan for you. Our staff will continue to make themselves available to your company for as long as your company is a member. In fact, a dedicated team will be appointed to your business, and your company will always be able to reach out to them with whatever questions about your company benefits you may have.
Not only this, but with an insurance broker you will know that you are getting unbiased answers, rather than answers from the insurer, who ultimately has their own bottom line at heart. Insurance brokers depend on great relationships with their customers to thrive, so your company is our priority.
Less work for your back office
We alluded to it before, but working with an insurance broker can actually remove some time consuming tasks from your HR team's proverbial plate. This includes items such as plan administration, claims processing, reporting to your company's leadership team, data analysis and more. A good insurance broker can even handle liaising, negotiating, and more generally communicating with your insurance provider where you don't have to. What's more, even when you switch providers, your insurance broker can remain a constant service provider for you as you transition.
Data reporting and analysis
Analyzing your claims and determining your plans value via a fair loss ratio can make all the difference in the world when it comes to fighting back against raising premiums each year. If you want to properly be able to negotiate with your insurance company, you need to arm yourself with knowledge. Another great aspect of using an insurance broker is that we can handle most, if not all, of this work on your behalf, and even step in to the negotiation process if it seems the insurance company is trying to raise premiums beyond what should be considered reasonable.
Accessibility
Keep in mind that not all insurance brokers are created equal. While some have the manpower to provide you with service year round, you will no doubt find that there are also brokers that only really have the resources to focus on their clients around purchase and/or renewal time. With Pacific Prime China, you get the benefit of working with a large and well established broker with hundreds of employees and numerous global offices. We will always be available to your company when you need us.
Let Pacific Prime save your HR team time and effort
Now that you know a bit more about why using an insurance broker may be the right choice for your company benefits, make sure you don't forget (or even share the info with your friends) by keeping the Pacific Prime corporate flyer for Shanghai and Beijing. This quick and handy guide reviews some of the key details covered in this article and more, making it easy to share the benefits of utilizing an insurance broker to your peers and colleagues.
The very bottom line is that working with an insurance broker will not (or at least should not) cost your company anything extra beyond what you would normally pay for health insurance. When you consider this and look at all the added value that a experienced, professional insurance broker can provide, it's easy to see why so many companies opt for the extra layer of service afforded by a broker.
If you would like to free up some of your HR staff's valuable time and resources, contact us today! We'll gladly examine your current plan, provide options of the best plans available to your company, and provide you with a free quote.
Disclaimer: Pacific Prime China solely represents, operates and manages locally regulated insurance products and services in the territory of PR China. Any references to Pacific Prime Global Company or Group, the international services, insurance products or otherwise stated written or verbally, is for introduction purposes about our overseas network only as each entity is fully independent.