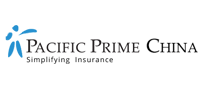 China's cardiovascular epidemic
There is a famous picture circulating around the internet that compares Shanghai in 1990 with Shanghai in 2010, and the difference in the skyline is absolutely staggering, yet it seems to encapsulate the progress China has made in the past 30 or so years perfectly. When you take a step back, the changes to the country really are a marvel, but they have come at some costs, one of which is health. Yes, the government is investing more and more in providing citizens with accessible health care, but there has also been a drastic increase in the prevalence of the so-called 'developed society diseases' (diseases which are prevalent in large numbers in developed societies) like cardiovascular disease (CVD).
In fact, a recent study has found that cardiovascular disease is now the main cause of death in China. Like many western countries, the increased prevalence of cardiovascular disease is having an impact on healthcare, but it is also having an impact on health insurance. In this article, we aim to provide an overview of cardiovascular disease in China, its impact on your health insurance, and what you can do to limit it.
Defining cardiovascular disease
Cardiovascular disease, or heart disease, is a wide-reaching term that is used to describe any diseases or problems with the heart and the blood vessels that feed into and out of the heart. The conditions grouped under this disease include:
coronary artery disease e.g, angina and heart attack

peripheral artery disease

ischemic stroke

hypertensive heart disease

rheumatic heart disease

cardiomyopathy

heart arrhythmia

congenital heart disease

aortic aneurysms
While there are a number of different conditions grouped together under heart disease, many of the most common heart problems seen in China – such as heart attack and stroke – can be attributed to what doctors refer to as atherosclerosis. This is where plaque builds up in your arteries leading to restricted blood flow.
According to the Mayo Clinic, there are a number of causes and risks that lead to atherosclerosis, and, indeed, many other forms of heart disease including:
high blood pressure

high cholesterol

high triglycerides in your blood

smoking

obesity

diabetes

inflammation from diseases or infections

sedentary lifestyle
In other words, if you lead a sedentary lifestyle, are overweight, and have a poor diet you face a much higher risk of developing some form of heart disease.
Heart disease in China
Over the past few decades, heart disease has become a considerably larger issue in China, with some experts saying it is at an epidemic level. In fact, a recent study published by the Harvard T.H. Chan School of Public Health, it was found that "Increasing body mass index (BMI), decreasing physical activity, a high prevalence of smoking and unhealthy diet have also contributed to the growing burden of CVD—now the leading cause of death in China."
The study found that in 2011 high blood pressure, high cholesterol, and high blood glucose were the three most common risk factors resulting in heart disease related deaths. It also reported that, "Of 6.8 million Chinese over age 35 who died in 2011, about 3 million of the deaths—44%—were CVD-related."
Looking further into the risk factors around heart disease in China it was found that high blood pressure directly linked to 40% of all strokes and heart attacks, and in 31 years (1979-2010), the prevalence of high blood pressure increased 25.8%. There was also a noticeable increase in cases caused by poor diet, obesity and smoking with the report noting, " tobacco use was associated with 1.3 million CVD-related cases—roughly a third of the CVD burden in men."
According to experts at the WHO, "Projected annual cardiovascular events are predicted to increase by 50% between 2010 and 2030 based on population aging and growth alone in China."
The impact heart disease has on health insurance in China
As we noted above, it is predicted that the number of occurrences of heart disease will increase over the next 14 years. This means that an increasing number of people will be seeking medical care, which can be incredibly costly. For example, according to a report published on the NCBI, "The cost per CVD hospitalization in 2012 averaged USD 2,236.29" in China. Bear in mind here that this figure is an average across all hospitals, care at the international hospitals can be as costly as the US, or more.
The NCBI report also predicted that the average spend in 2030 will increase to USD 4,042.68. Combine this with an aging population, an increasingly sedentary lifestyle seen in the country, and a poorer diet, and it is clear to see why some are worried. Of course, this will have an impact on health insurance.
Because there will be more people seeking care for heart disease, and an increased cost to treat these people, it is inevitable that we will see an increase in the number of claims submitted to insurers. When this happens, insurers will usually respond by increasing premiums so that they can cover the increase in claims.
In extreme circumstances, some insurers may start to exclude certain types of heart disease coverage, or even introduce lower limits, meaning you will be paying more out of pocket for care.
The good news about heart disease
While certainly not a piece of "good news", there are actually things you can do to reduce your chances of developing heart disease at an early age. Actually, health experts say that a vast majority of heart disease cases can be avoided or minimized through simple lifestyle changes including:
Getting at least 30 minutes of exercise most days of the week

Quitting smoking and minimizing alcohol consumption

Eating a well-balanced diet that minimized fat and sodium

Maintaining a healthy bodyweight

Controlling blood sugar and diabetes

Reducing stress
Beyond lifestyle changes, one important thing to consider is securing a robust health insurance plan now. This will ensure that, should you need medical care, your costs are covered and you are able to access care at the best facilities in China and internationally. Contact Pacific Prime China today to learn more about your options.
Disclaimer: Pacific Prime China solely represents, operates and manages locally regulated insurance products and services in the territory of PR China. Any references to Pacific Prime Global Company or Group, the international services, insurance products or otherwise stated written or verbally, is for introduction purposes about our overseas network only as each entity is fully independent.