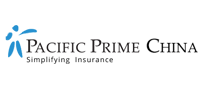 Is your child covered by their school?
It is nearly September, and for many parents around China it means that kids are heading back to school if they haven't already. New school years are always exciting for parents and kids alike, but with it comes a number of uncertainties, especially if your child is moving into a new school. One such uncertainty that might not necessarily be considered is whether your child is covered by their school's health insurance and, if so, what options you have available to ensure your child is covered.
School insurance in China
The vast majority of schools in China, especially international schools, will indeed have insurance in place that covers the school, teachers, staff, and most importantly the children attending the school. When it comes to covering students, schools in China commonly secure two types of insurance:
Public liability insurance – Covers schools for amounts they are legally liable to pay should there be an accident or damage done to another party. E.g., if a piece of playground equipment breaks while a child is playing on it.

Student accident insurance – Covers, as one can guess, accidents that happen on school property. E.g., if a student trips while running and needs to go to the hospital. Some schools will also take out student-to-student coverage which covers students should there be injury or an accident.
One key thing to be aware of here is that while your child will likely be covered by the school's policy should anything happen, Pacific Prime China has seen a number of cases where medical bills are not covered by the school's insurance policy, or only a portion of medical bills are covered. It is important to check with your child's school whether they have an insurance policy in place, and what type of insurance they have secured.
Even if your school offers sound coverage for children attending, there is always a chance that something can happen, and any resulting medical bills may not be covered by the school's insurance policy. It is, therefore, our recommendation that parents ensure that their children have adequate private health insurance coverage.
What type of health insurance is available for my child?
When looking for health insurance for your child, you are first going to need to consider your current health insurance solution. Many families who move to China do so because one, or both, of the parents have been offered work overseas and have moved over on packages. One of the most popular benefits extended to expats is health insurance coverage.
Some expats will get health insurance coverage for their whole family, others will get health insurance just for themselves and their spouse, while others will only receive coverage just for themselves.
If your whole family is covered, then there usually is not a lot you need to worry about aside from coverage limits. However, if your children are not covered by your work sponsored insurance plan, or if you don't have health insurance through your office, you are going to need to cover them separately. If this is the case, you have three options available to you:
Add them to your plan – If you have already secured a health insurance plan for yourself, insurers will often allow you to add a child under your coverage. You will usually be required to fill out an application form for your child and pay a pro-rata rate that will be based on the amount of time left on your coverage.

Secure a family plan – If you don't have sponsored health insurance through your company, there are a wealth of plans designed to provide coverage for the whole family in China. The good thing about these plans is that they usually offer some sort of discount for children covered under the plan. For example, some insurers will cover children under a certain age at no additional cost, while others will require a smaller premium for your first child while subsequent children will be covered for free.

Secure an individual plan – If you and your spouse have insurance through your company, but it is not extended to your children, this is a viable option. While not as common as family plans, there are health insurance providers who do offer individual coverage to children. The plans are usually no different from what adults secure with some providers even offering extra benefits only for kids e.g., vaccinations, etc.
How do I purchase this health insurance?
Should you need to secure health insurance for your children, or add them to your existing plan, contact Pacific Prime China. Our knowledgeable insurance team can help you identify your coverage options, and select the best insurer and plan that meets your budget and coverage needs.
Contact us today to learn more.
Disclaimer: Pacific Prime China solely represents, operates and manages locally regulated insurance products and services in the territory of PR China. Any references to Pacific Prime Global Company or Group, the international services, insurance products or otherwise stated written or verbally, is for introduction purposes about our overseas network only as each entity is fully independent.