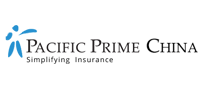 8 free things to do with your family in Shanghai
Living in a city like Shanghai isn't exactly cheap. With high-end malls, luxury boutiques, and upmarket restaurants, the city appears to be catered to expensive tastes. Add you and your family's penchant for Western food, activities, and places to visit and you might start to wonder how you're going to afford to live in Shanghai. But the reality is that there are so many family-friendly places to have fun in Shanghai without spending a single yuan. This Pacific Prime China article takes a look at the top free things to do in Shanghai with your family.
1. Take in the sights of The Bund waterfront
Enjoy views of Shanghai's famous skyline from the city's waterfront, The Bund. Even more impressive at night, when the sun sets is when The Bund comes to life with its neon glow. On one side of The Bund, you can see some of the most impressive architectural landmarks in the country. Turn your back to the stretch of colonial buildings and admire the modern buildings in Pudong just across the river. If you want to take a family photo to send to relatives back home, this is the place!
2. Get educated at the Shanghai Museum
Situated by the People's Park, the Shanghai Museum is one of the city's most famous landmarks – and one of the best things to do in Shanghai with kids for free. It features an extensive collection of ancient Chinese artifacts and relics, including calligraphies, jade, bronze, and seals. Even though you don't have to pay to get in, audio guide tours cost a few yuan for those who want them. With that being said, most exhibits here have English explanations.
3. Have a picnic in Fuxing Park
If enjoying a picnic in the park with your family sounds like the perfect day out, then you're in the right city. Fuxing Park sits on the edge of the Former French Concession and features plenty of open green spaces where you can lay around on the grass and take in the lovely weather. With people practicing tai chi, dancing, singing, doing calligraphy, and playing traditional music, this park is a great place to not only immerse yourself in local Shanghainese culture but also people-watch as the day goes by.
4. Explore the Former French Concession
Good weather calls for a stroll or bicycle ride through the Former French Concession. Known for its tree-lined streets and beautiful architecture that combines French, art deco, and more, the area is a feast for the eyes. There are plenty of cafes, restaurants, boutiques, and alleyways to explore. Even though the places here can be on the pricey side, you can still have a great time window shopping and sightseeing in the area.
5. People-watch in the People's Park
Located right in the heart of Shanghai, People's Park is a large park that has so much to see and do. A large pond sits in the center of the park, which fills up with beautiful lotus flowers in the spring and summer. The park is home to a small amusement park, a modern art museum, a cherry tree garden, and several cafes. As one of the most active parks in the city, it draws people of all ages for activities like tai chi, calligraphy, dance lessons, and more. The Marriage Market also takes place here every weekend, giving you an opportunity to witness modern Chinese life firsthand.
6. Admire the art at the Jing'An Sculpture Park
A slightly different park that the whole family can enjoy is Jing'An Sculpture Park, which is located in north Jing'An. The park is full of statues and art, along with plenty of space to enjoy a stroll. Even though you are not allowed to step on the grass in this park, there's still lots of room for you to sit, kick back, people-watch, and appreciate the art.
7. See the Ancient Water Towns
The Yangtze River Delta is home to several historic villages and towns that tourists love to explore. Most of these ancient towns are located one or two hours outside of Shanghai but are well worth leaving the city for with their picturesque stone bridges and intersecting canals. Entry to the water towns is generally free, though boat cruises and famous attractions charge a fee. Nanxun is a crowd-favorite for its beauty while Zhujiajiao is the most accessible option from Shanghai.
8. Chill out at Century Park
It's apparent that most of the best family activities in Shanghai on a budget involve parks. Fortunately, Shanghai has several great ones. One you cannot miss is the city's largest: Century Park. It is ideal for picnics, chilling out, and enjoying any park activity you and your little ones feel like. On top of that, the major things to do in the area include visiting Mirror Lake, the Century Clock, the Open-air Music Square, the Nature Reserve, the Exotic Zone, and the Mini Golf Course.
As you can see, there are many ways you can spend the day with your family in Shanghai without breaking the bank. We'd love to know if you've been to any of these or if you have one to add to our list!
Prioritize your family's health with Pacific Prime China
Another way you can save money is by securing family health insurance in China. Pacific Prime China compares health insurance plans like individual health insurance and maternity health insurance in China to help you find the right one for your needs and budget. Contact us to receive a free plan comparison or impartial advice today.
Disclaimer: Pacific Prime China solely represents, operates, and manages locally regulated insurance products and services in the territory of PR China. Any references to Pacific Prime Global Company or Group, the international services, insurance products, or otherwise stated written or verbally, is for introduction purposes about our overseas network only as each entity is fully independent.