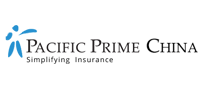 Tips for traveling safely during the COVID-19 pandemic
With the Chinese New Year (CNY) just around the corner, many of you must be busy cleaning your home, putting new cash notes into red packets, and dressing up your kids and yourself. However, the COVID-19 pandemic is not over yet, and there are things we should do to protect ourselves and others, particularly if we plan on hitting the road in the upcoming holiday. In this Pacific Prime article, we'll share with you some important tips for traveling safely.
Let's enjoy a safe and heartwarming CNY!
1. Get vaccinated as soon as it's your turn
To say that there is no point in getting vaccinated because you can still get infected is to miss the whole point of vaccination: Although they do not fully prevent transmission, COVID-19 vaccines provide good protection against serious illness or death from the disease.
That's why vaccination is particularly important for people who are at a higher risk of infection (such as frontline healthcare workers and care providers), and people at an elevated risk of serious illness or death (such as people aged 60 and above, pregnant women, people with pre-existing conditions like high blood pressure or diabetes, and heart disease and cancer patients). Above all, follow the recommendations of the health authority, and consult your doctor if you have doubts about whether vaccination is a suitable choice.
2. Wear a mask
Masks are effective for preventing people from spreading the virus or being infected when airborne droplets containing the virus are inhaled. Make sure your hands are clean before you put on your mask or take it off. Also, remember to wash your hands before and after you touch your mask.
Your mask should properly cover your nose, mouth, and chin. Use a clean bag to store your mask after you take it off, and discard used masks in a bin with a cover. Your mask should be changed often, and a mask with valves is not going to provide an effective shield.
3. Maintain physical distancing
Since COVID-19 can spread in small liquid particles when people breathe, speak, sing, cough, or sneeze, keeping a physical distance of 1 meter or more can help prevent its spread. Do this even if the people around you don't appear to be sick, because many people who are infected do not show any symptoms.
That's why it's safer to celebrate CNY in smaller gatherings – physical distancing is typically more viable in these settings. Where infections are widespread, it is prudent to celebrate only with the people in your household.
4. Cover your mouth and nose when you cough and sneeze
This one doesn't just protect you and those around you from COVID-19: It also protects people from other respiratory bacteria and viruses. So make it your habit if it's not already.
The preferred practice is to cover your mouth or nose with a tissue when you cough or sneeze, then immediately dispose of it in a bin with a cover and wash your hands. If you cannot take out a tissue fast enough (as often is the case), cough into your bent elbow, then immediately wash your hands.
5. Keep your hands clean
Keeping your hands clean is another habit that can protect you from COVID-19 and many other infections. We recommend that you frequently wash your hands with soap and water. Using an alcohol-based hand rub is also useful, especially because water and soap are not always easily available.
It's also helpful to frequently clean and disinfect often-touched surfaces, like door knobs, water taps, and TV remotes, because one way the virus can be transmitted is when you touch your eyes, nose, or mouth after touching a contaminated surface.
6. Avoid staying in a poorly ventilated area
COVID-19 is more easily transmitted where the ventilation is poor. So one way to prevent infection is to go outside when you are with other people.
On the other hand, if you must attend an indoor gathering, try to keep as many windows open as feasible, and limit the time spent in the setting.
The last word
It is important to keep up to date on the latest health guidelines related to COVID-19 from the government health authorities. COVID-19 is an evolving disease the proper handling of which requires frequent reviews of strategy, and accordingly, any published list of recommendations could become outdated any minute.
Let's hope COVID-19 will soon be over. We wish you a very joyous and successful Year of the Rabbit!
About Pacific Prime
China is a huge and diverse country that manages to be awash in ancient relics and brimming with the vigor of youth at the same time, and it's little wonder people from all over the world are beating a path to its door. But to truly enjoy your stay in China (or anywhere else for that matter), you need the peace of mind that comes from having a good travel insurance plan. Here, Pacific Prime is your trusted partner! Pacific Prime is an insurance intermediary that works with numerous insurers, so you and your family will be presented with good options that fit your budget.
So, get in touch with Pacific Prime to discuss your needs today!
Disclaimer: Pacific Prime solely represents, operates and manages locally regulated insurance products and services in the territory of PR China. Any references to Pacific Prime Global Company or Group, the international services, insurance products or otherwise stated written or verbally, is for introduction purposes about our overseas network only as each entity is fully independent.