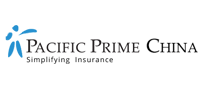 Expats in China: expectations and predictions for life in 2021
In the year of the ox, you'll see a lot more positive changes in China. The Chinese government is charging head-on in improving the quality of life for its residents. Are you new to China? Here are the top 6 challenges for expats in China and how to deal with them. Like many countries worldwide, China has been preoccupied with its fight against the COVID-19 pandemic last year. This year, it plans to move forward. Changes ranging from transit upgrade to education funding for rural communities are in the works. In this Pacific Prime China article, we'll take a look at a few expectations and predictions for life in 2021.
1. Better transit between cities and countries
China plans to keep its title as home to the world's largest high-speed rail network. You will see the government building more subways in the cities and high-speed transit as one of the predictions for life in 2021. What's more, they are going to take the Belt and Road Initiative up a notch by building more freight trains going to and from countries like Turkey. Thinking of traveling post-pandemic? Check out these tourist attractions that are reopening in China.
Just this month, they have unveiled two unprecedented train prototypes. One of them is capable of reaching speeds of 620 kilometers per hour, whereas the other can withstand extremely cold temperatures. The former is expected to be "operational" within 3-10 years. The latter is perfect for destinations like Harbin and Russia, as the braking system can easily freeze if it stops moving for a while.
Expect more cooperation with other countries and a resilient economy. As the Belt and Road Initiative flourishes, both the Chinese people and their partner countries will be richer.
2. Digital currency
Known for its innovation, digital currency is cutting-edge in China. The government has already been conducting trials in Shanghai and Suzhou to see if people will use digital currency to shop in stores.
One thing to note is that digital currency is not like WeChat Pay and Alipay at all. It is actual cash or tender. Shops can refuse WeChat Pay or Alipay but cannot do the same for digital currency. Expect to see it roll out in 2021.
3. Send out COVID-19 vaccines for poor countries around the world
Those who cannot afford the American or British-made vaccines are in luck. China plans to set aside loans to buy Chinese-made COVID-19 vaccines for these countries as one of the predictions for life in 2021.
4. More money is going into educating poor communities
As the saying goes, teach a man to fish and you feed him for a lifetime. To improve poor communities' standard of living, China aims to start with education. With a better educated rural population, these citizens are equipped with the health knowledge to ward themselves against diseases. Also, education will ensure better opportunities for the younger generation in the future. It offers them a chance to compete for jobs in the cities.
5. Rely less on exports
Domestic consumption is strongly encouraged in 2021. Instead of relying too much on exports like it has always done, China is switching to an economy that hinges on domestic goods. Being the world's most populous country, this is a huge market to tap into.
Secure international health insurance
The future is bright for expats in China with so many big plans in the works. However, if anything, 2020 has taught us to be extra prepared. Whether you're living in Beijing or Shanghai, you should secure a health insurance plan in China. It ensures your access to the best medical treatment at the best medical facilities in China should anything untoward happens to you.
Armed with 20 years of experience in the industry, all insurance plans offered by Pacific Prime China are fully compliant with the local laws and regulations. Contact our team of experienced insurance advisors today for impartial advice and a free plan comparison!
Disclaimer: Pacific Prime China solely represents, operates, and manages locally regulated insurance products and services in the territory of PR China. Any references to Pacific Prime Global Company or Group, the international services, insurance products, or otherwise stated written or verbally, is for introduction purposes about our overseas network only as each entity is fully independent.