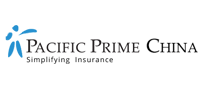 Coronavirus outbreak: What to buy for your home quarantine
With more than 80,000 cases of coronavirus (COVID-19) in China, including 3,042 deaths, countries all over the world are stepping up measures in combating the virus. Since the virus has a 14-day incubation period, the Chinese government has decided to quarantine suspected cases for two weeks to see whether they exhibit any symptoms, such as cough, fever, and shortness of breath.
While most people are aware of the need for home quarantine and self-isolation, not a lot of them know exactly how they should prepare for it. In this Pacific Prime China article, our experts will provide a quick lowdown on how to plan for a coronavirus quarantine.
Building your preparedness kit
To better plan for the 14-day self-isolation, you should have an emergency kit in your home to ensure daily needs can be met. However, it is also important to note that, while it is fine to stock up on necessary items for several days at home, experts are warning against panic buying of products such as water, toilet paper, and cleaning supplies.
Below is a checklist for suggested items:
Food
You should have a stable supply of food for the entire household. Fruits and vegetables can decay easily over 14 days and thus should be avoided. Instead, foods that need little or no cooking are recommended. 
Dry food like rice, pasta, beans, and oats should be the foundation of your stockpile and canned foods with liquids such as tomatoes and tuna can complement well with rice and pasta. 
Comfort food items like chocolate and coffee, while not essential, can boost your morale and enhance your mental health.
Finally, do not forget to buy special foods for your babies and family members on special diets (e.g. vegetarians and those with food allergies), as well as pet food.
Water
You should keep at least a gallon of water a day for each person and pet in your home.
Medicine
You should get a 30-day supply of your prescription medications, as well as over-the-counter medicines such as pain relievers, antacids, cough and cold medicines, and vitamins in case of need. It is also a smart move to purchase miscellaneous medical supplies like glasses, contact lenses, or syringes.
Hygienic products
You should make sure that you have enough hygienic products like soap, hand sanitizers, toilet paper, tissues, feminine care products, and diapers. Among these items, hand soap and sanitizers are especially important as thorough hand-washing is the best way to protect yourself from the novel coronavirus.
Daily supplies
Last, but certainly not least, are your daily items such as toothpaste, toilet paper, feminine supplies, diapers, laundry detergent and disinfectant.
Taking care of your mental health
While home quarantine can safeguard your physical health, staying in a confined space for too long may harm your mental health. If you own a laptop, you need not worry about being bored. You can binge-watch Netflix shows or read e-books all day. 
However, you should still prepare for some entertainment items that do not require electricity just in case of need, such as books, board games, and card games.
Read more articles about how to cope with coronavirus 
While the novel coronavirus, same with other kinds of seasonal viruses, is highly sensitive to temperatures, some health experts speculate that it will continue even after summer arrives and eventually become endemic. 
Therefore, it is crucial that you know the ins and outs of how to cope with this virus by catching up on the news and reading Pacific Prime's blog articles. For instance, we have recently published three articles about the coronavirus in our weekly-updated blog, namely "The complete guide to coronavirus health insurance in China", "Coronavirus: making work from home more productive", and "Does my health insurance cover coronavirus?". 
Armed with 20 years of experience, Pacific Prime China is an award-winning insurance brokerage that specializes in international health insurance and employee benefits solutions. Contact us today for a free quote and plan comparison!
Disclaimer: Pacific Prime China solely represents, operates and manages locally regulated insurance products and services in the territory of PR China. Any references to Pacific Prime Global Company or Group, the international services, insurance products or otherwise stated written or verbally, is for introduction purposes about our overseas network only as each entity is fully independent.