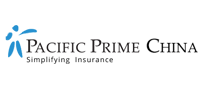 As China's air pollution levels drop, life expectancy rises
China's air pollution levels still exceed recommended WHO standards, endangering the country's residents to a wide range of health risks. However, recent air quality improvements in the northern city of Tianjin over the last few years have already led to some good results, according to the Energy Policy Institute at the University of Chicago (EPIC). The life expectancy of 13 million residents rose by 1.2 years since 2014. If China could meet the WHO air quality standards, the life expectancy in China could rise by 2.9 years and hit their own target of 79 years by 2030 (a notable difference compared to the 2015 life expectancy of 76.9 years).  
Life expectancy trends
Over the centuries, life expectancy has been rising due in part to people having better access to healthcare, nutrition, developments in medicine, and medical equipment, among others. According to WHO data, Europe is the leading region globally with the highest life expectancy rate set at 77.5 years on average, while Southeast Asia's life expectancy in 2016 averages at about 69.5 years.
China came a long way in improving their citizen's life expectancy from merely 68 years on average in 1990 to 77 years in 2016, and now the country is working to raise the average life expectancy to 79 years by 2030. The Chinese government knows that air pollution is an important factor contributing to premature death and overall health risks in the population.

China's air pollution situation
A recent study by Nanjing University's School of the Environment that looked into over 3 million deaths in China in 2013 stipulates that air pollution is related to nearly one-third of deaths in China. In 2016, 1.61 million people in China died as a result of long term effects of air pollution on health, such as stroke, heart attack, lung disease, and lung cancer, among others.
PM 2.5 smog particles are to blame, as they are the most hazardous to health, and with a level of 39 micrograms per cubic metre, excessively exceeding the WHO guideline's limit of 10 micrograms per cubic meter. China's own PM 2.5 limits of 30 micrograms per cubic meter are not met even after wide-scale efforts and campaigns to curb coal, standardized vehicle emission limits, and even imposing mandatory pollution insurance on specific industries.
The good news here is, as mentioned above, China's war on declining air pollution is slowly moving towards the right track, and we are starting to see measurable effects of those efforts. Since 2014, some cities have implemented cuts on concentrations of fine particulates in the air by an average of 32 percent. It might seem like a slow win, but it's indeed an incredible result, even though the pollutant levels are still way above the healthy guidelines.
Air pollution health risks
WHO estimates that 91% of the world's population lives in places where air quality exceeds WHO guideline limits and breathe the toxic particles that penetrate deep into the lungs and cardiovascular system. Air pollution is catching up and now officially classified as the 4th highest cause of death worldwide, alongside tobacco smoking, high blood pressure, and improper diet, and also at the same time being the number one environmental cause of death.
As a quick reminder from our previous article, some of the long term health effects of breathing polluted air include:
Cardiovascular disease

Lung cancer

Chronic obstructive pulmonary diseases

Respiratory infections, including pneumonia

Nerve, brain, kidney, and liver damage
There are ways and tactics that can help you reduce the health risks caused by air pollution in China, such as wearing a special protective mask or staying indoors, among other things that we discussed previously in this article.
Life expectancy rises, so too do healthcare needs
China's general life expectancy is higher than the global average of 72 years, but that also indicates different healthcare needs of the aging population. Even if the number of diseases linked to air pollution will drop, other leading death-causing diseases will keep taking its toll.
Chinese people live longer, yes, but with more conditions. And NCDs (or non-communicable diseases) are to blame. Ischemic heart disease, COPD, and Cerebrovascular disease were the top 3 main causes of death in China in 2016, and over the past 13 years, considering that the rate of air pollution-related diseases and deaths are expected to drop, diabetes has a chance to go higher in the rankings.
Choose insurance wisely
With the above in mind, those who are currently residing in China should make sure to obtain proper health insurance to protect themselves from the bank breakingly expensive costs of private healthcare in China. We say this, as most of our expatriate clients will opt to be treated by one or a network of so-called high-cost healthcare providers. These private medical centers and hospitals offer high-quality healthcare in English and a number of other languages, which is not always common in public healthcare institutions, which is partly why care at private facilities are significantly more expensive.
To understand more about China and international health insurance practices, as well as learn about prices and compare options, simply contact our team at Pacific Prime China! Our insurance experts speak 28+ languages, and are able to explain different coverage levels and benefit options so that your plan best suits your needs and your budget.
Disclaimer: Pacific Prime China solely represents, operates and manages locally regulated insurance products and services in the territory of PR China. Any references to Pacific Prime Global Company or Group, the international services, insurance products or otherwise stated written or verbally, is for introduction purposes about our overseas network only as each entity is fully independent.