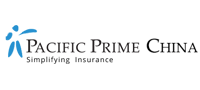 Insurance in the sharing economy
If you live in a developed society today, there is a good chance that you have done your part, whether big or small, to contribute to the sharing economy – perhaps without even realizing. In case you don't know, the sharing economy refers to the new business paradigm we are now experiencing in which people are providing products or services to one another directly, oftentimes being either assisted or completely enabled by a third party platform. Think of popular apps like Uber or Airbnb, and you'll have an idea of what we're talking about.
This new, rapidly expanding economy has been good news for many tech savvy entrepreneurs, as well as countless consumers who have made use of these convenient pieces of software, but not everyone is excited for the associated economic shift that has come from them. Not only are regulators having a hard time keeping up with the changing face of many industries, users of sharing economy apps on both ends and insurance companies alike are becoming more aware then ever of the new level of risk that can result when the new ideas generated by the sharing economy come into the mainstream.
Here, Pacific Prime China discusses the topic of insurance in the sharing economy, who is being effected, and what steps can be made to make sure that insurance protections exists where they need to.
Disruption in traditional markets
Around the world people are making use of the sharing economy. People can now turn to apps and other various online platforms for a whole range of products and services, including taxis, rental cars, bike rentals, loans, room rentals,  clothes, and other goods. Other services that can be obtained in the sharing economy include pet sitting, house sitting, repairs, cooking, or more. In China, other popular items that are shared include umbrellas, jewelry, and luxury fashion items.
Basically, if one person has a product or service that they can provide, and there is another person in their area in need of it, there are now many platforms that will connect the two parties for a nominal fee. It's a win-win-win!
While many people are elated with the potential benefits and ease of use that many sharing economy apps have afforded them, the fact remains that feathers are being ruffled in the world of business as a result of their use. More traditional brick and mortar stores, or even traditional online businesses, are being affected by the rise of the sharing economy. Additionally, where some of these affected industries are closely regulated by local governments, measures have even been taken lessen the sharing economy's impact.
For example, when Uber – an app that lets people become part time taxi drivers with just a car and a smartphone – started affecting the bottom lines of taxi drivers in Hong Kong, the government there decided to start cracking down on and arresting Uber drivers on the job.
Similar efforts have been seen in attempts to control or dissuade the likes of Airbnb and bike sharing apps. For the Uber drivers in particular, this crackdown has landed drivers in hot water with their insurance companies in some cases. Since Uber drivers are not licensed to operate their vehicles for commercial purposes, being caught doing so can be considered driving illegally, which is not allowed by motor insurance agreements. While this is a definite headache for some, the issues of risk and insurance don't end there where the sharing economy is concerned.
Risks in the sharing economy
Who is at risk in the sharing economy? Well, pretty much everyone involved. If you are an end user, what recourse do you have if you are sold a faulty product, or a service you receive results in damage to your property, or even worse, yourself? You are likely receiving said product or service from a private citizen, and not a business, so the odds of them having insurance protection to cover your costs is unlikely, and you will have to go through the burdensome process of taking them through civil courts in order to recoup any losses you incur. What's worse, this can result in a 'he said, she said' scenario where courts simply won't know who to believe.
If you are a person providing a product or service, you have to recognize your own risk, as well. Yes, you will want to have some form of third party liability protection just in case you were to somehow be responsible for damage to another person's property, or injury to their person. However, what about covering any losses to your property, too? For example, if you are a provider of bicycles in a sharing program, you are likely not going to be reimbursed for any repair costs, losses, or fines from littering.
Whatever materials you use to provide your products or services, the loss of them could mean the loss of your livelihood, so you will want to have some form of protection in place.
Confusion around risks and insurability become even murkier when one considers scenarios where one person does damage to a third party with an object that is being rented or loaned out through an app. Is only the current user at fault, or can the person who rented/lent the item in question be considered at fault, too?
The problem for insurers that can potentially cater to all sides is that the sharing economy blurs the lines between private and commercial transactions. Many standard insurance contacts then become ineffective at addressing the realities of what potential customers may need. So how are insurers to proceed?
Insurance in the sharing economy in China
Over 600 million people in China are involved in the sharing economy in some capacity. That's a nearly half the population! Growth in the industry is estimated to run at an approximate average of 40% annually, until the sharing economy makes up an estimated 20% of China's total GDP by the year 2025. Even in 2016, the $520 billion that the sharing industry saw represented 5% of China's GDP.
Clearly, the sharing economy is something that needs to be taken very seriously. It would be to an insurance company's folly to wait to act, as many are already gearing up to blaze ahead into unknown territory. Nevertheless, they may find the process somewhat confounding.
For example, Aon-COFCO Insurance Brokers consultants have said publicly that, "For both users and providers of products and services in sharing economy, there are problems of risk, which can be solved reasonably through insurance mechanisms," and, "By providing convenience to people, the sharing economy separates the ownership and usage of products, which is a situation which makes it hard to define the liabilities of both parties."
Insurers are starting to figure out what it will take to tackle this problem, though. Some are starting partnerships with platform providers to allow users on both ends to purchase insurance in the sharing economy as needed, as is exemplified by the case of the carpooling app Grab in Singapore. Niche apps and niche audiences can be a difficult thing for large insurance companies to wrap their heads around, but closer collaboration with individual business partners has shown to be a promising way forward.
The other method being used to develop solutions to problems created by the sharing economy is dedicated teams at insurance companies that are charged with developing unique solutions for particular business sectors. Already, major insurance providers like global company Allianz and US-based Allstate have set up units just to focus on the sharing economy. Allianz is heavily focused on motor insurance in the sphere, while Allstate has its sights set on insuring the home-sharing sector. As new platforms pop up targeting different markets, insurers will need to move fast to develop just the right solutions if they want to capitalize before the competition does.
Questions?
Still have questions on how insurance can help your endeavors in the sharing economy? Contact us at Pacific Prime China today! Our helpful agents are always willing to provide you with the answers you seek, as well as lay out comparisons of available plans, and get you a free price quote.
Related posts: